Shahid Kapoor Opened Up On Working With Kareena Kapoor: Actor Shahid Kapoor and actress Kareena Kapoor Khan's affair was once in a lot of discussions in the industry. However, after the release of the film Jab We Met in the year 2007, there was a breakup between the two.
Let us tell you that it was Shahid Kapoor who convinced Kareena to do the film 'Jab We Met'. According to Kareena, 'Shahid told me about this film, he said that a lot of weight has been given to the female character in this film and I should do this film'.
Shahid-Kareena's breakup happened during Jab We Met
Shahid Kapoor and Kareena (Kareena) were earlier also seen in 'Fida' and 'Chupchup Ke'. However, both these films could not show anything special at the box office. At the same time, the film 'Jab We Met' did wonders at the box office. Shahid Kapoor and Kareena broke up with the release of Jab We Met. After this breakup, Shahid was asked in an interview whether he would like to work with Kareena again.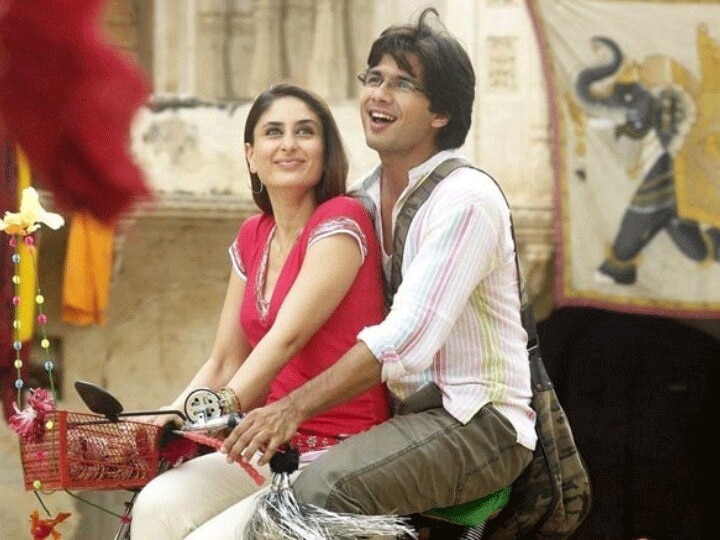 Also read:- Kareena Kapoor Sharmila Tagore: When Kareena became the support of mother-in-law in difficult times, Sharmila Tagore praised the daughter-in-law fiercely
Shahid gave this answer on working with Kareena
Shahid gave a very funny answer to this question. Shahid had said that, 'I would definitely like to work with Kareena again, I think as an actor if my producer tells me to romance a cow or a buffalo, then I will do that too because that is my job as an actor'. .
Let us tell you that Shahid Kapoor's film Kabir Singh has proved to be a gamechanger in his career. People liked Shahid's character in that film. The film was a super hit and it also performed well at the box office. Now recently Shahid Kapoor's film 'Jersey' has been released, which is getting a lot of love from the audience.
Also read: – The Kapil Sharma Show: Harmanpreet Kaur revealed, after her unbeaten 171 runs, a lot of relationships started coming