Ashish Kulkarni
– Photo : Instagram
Detailed
The reality show Indian Idol is always in the headlines as well as its contestants remain in the discussion. Indian Idol 12 is also in discussion these days, in which the contestants are winning a lot of hearts by participating. Recently, Ashish Kulkarni has been out of the show. After which Ashish's fans trolled the show a lot. After which Ashish Kulkarni, saddened by the elimination, also wrote an emotional post on social media. Let us tell you that the grand finale of this singing reality show has been fixed on August 15.
Ashish Kulkarni has a special conversation with Amar Ujala. Let's know what he has to say in this conversation…
Q: What is your opinion about elimination?

answer: I am a common singer living in Pune, for many years I was trying to make some work in music. Everything was there with the support of my parents but she was not getting recognition but Indian Idol selected me and recognized my talent. He trained me, guided me so much that I could reach here. I reached the top 7. I had never even thought so. It was a big opportunity for me to change my life and to come here was a big deal for me.
Question: Who do you think will win Indian Idol 12?
answer:
All our top 15 singers were very talented. From Anjali to Shanmukh, everyone is an expert in singing songs of different genres. I would like to say from the heart that God forbid there should be no elimination now and all 6 children should be declared winners because all are talented. I am proud of all are my close friends.
Question: What will you say on the singing of Danish and Arunita?
Answer: Everyone has different qualities. Danish's range, his confidence is just amazing. Arunita sings very clearly. Sayali sings very well. There will hardly be any versatile singer like him. Pawandeep has his own unique singing, Shanmukh Priya has her own unique look, she is also very talented. Everyone has their own unique quality. I have no idea who will win.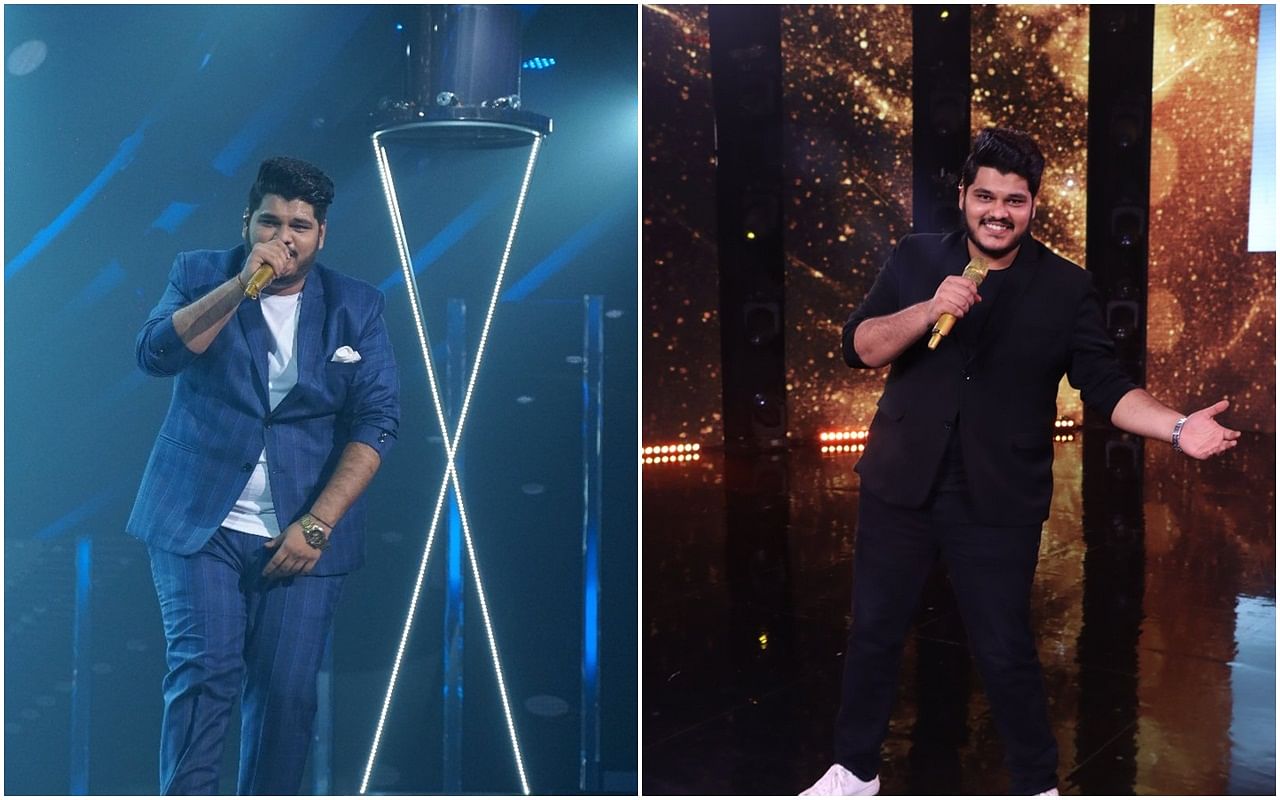 Ashish Kulkarni
– Photo : Twitter
Q: Is Shanmukh Priya's singing better than yours?
answer:
I have sung a lot of duets with Shanmukh Priya. I have great respect for public opinion, but Shanmukh's songs are also very unique. Like I said everyone has their own skill. If one is good in one style, the other is good in another.
Q: The show has been in controversy, how much truth do you think is there in these allegations?
answer: We have grown up listening to the songs of Amit Kumar and Kishore Da. So whatever their opinion, whatever their views are, it becomes our responsibility to accept them as a student and work on them. Whenever I talked to my co-contestants, we all feel that whatever their opinion is, it is our responsibility to understand and improve it. As a participant, we only focus on our songs. Our focus is only on their feedback as to what it will be. Whatever he said about the show is completely the point of view of the makers. We contestants do not even know anything about that and we do not even pay attention.
Question: What affects the frequent changing of judges?
answer: I don't think it has any impact on performance because as a contestant you have to be true to your art form, that is your real identity. Nothing else matters. I would like to sincerely thank the makers and Indian Idol. I had got covid too, be it the judge process or anything else, a lot changed, but despite this, he cared so much for us and he did not let our performance get affected at all.
Q: How did your singing journey start and how did you reach Indian Idol?
answer:
My father wanted to learn music, but due to circumstances, he could not learn it. So when I was young, I used to sing the title track of a Marathi serial all day long. After that I took classical education. After that, as I got older, I started making my own compositions. Did many small shows. In the midst of all this, there was a lockdown and work stopped getting done. Recording and everything stopped. All the actors were upset. There had come a time in this journey where I had decided to leave music and do a job because there was no work. I have done MBA but when Indian Idol auditions came around Ganpati, I applied and I got selected. I still can't believe I have sung there so many times.
Question: What do you plan to do next?
answer: I have to bring my thoughts in front of people. I am very interested in playback. I want to bring my compositions in front of people. I look forward to working with Pawan Da. Especially I want to be a music director.
Q: Are such platforms enough to bring out the talent?
answer: If a participant comes on such a platform, then many people get to know him. Ultimately the decision lies in the hands of the people. Such platforms are a way to make your mark and the hope of getting further work also increases.
Q: Would you like to share a memorable moment from the show?
answer: I consider AR Rahman sir as my mentor. I wanted to sing in front of him since childhood. I used to tell my friends that I have to perform in front of Rahman sir. When he came on the show as a guest judge, I had to perform and at the same time I got nervous when he himself came on stage and consoled me a lot. This thing will always remain as the most beautiful memory for me.