Throwback Story:
Guru Dutt is the name in the world of cinema, which history will remember for years. He gave more than one hit films. In his short life, he gave a lot to cinema, but got so entangled in his personal life that he embraced death. Listening to the famous song 'Jaane woh kaise log tha kinse pyar ko pyar mila…' from Guru Dutt's film 'Pyaasa', today it seems as if these lines must have been written on his life itself. After tying the knot with Guru Dutt and Geeta Dutt in 1953, the distance started coming in the year 1957, because now Guru Dutt's heart started beating for Waheeda Rehman.
Guru Dutt was madly in love with Waheeda
Guru Dutt could not see anything else in those days. Waheeda had completely fallen in love with Rehman. Because of this, there was a rift in his family life. Wife Geeta was getting very upset about this.
Geeta said angrily, 'Ever since she has come in our life…'
According to Yasir Usman, author of the book 'Gurudutt The Unsatisfied Story', written on the life of Guru Dutt, once Geeta Dutt vented her anger on Waheeda and said, 'Ever since she has come in our life, life has become hell'.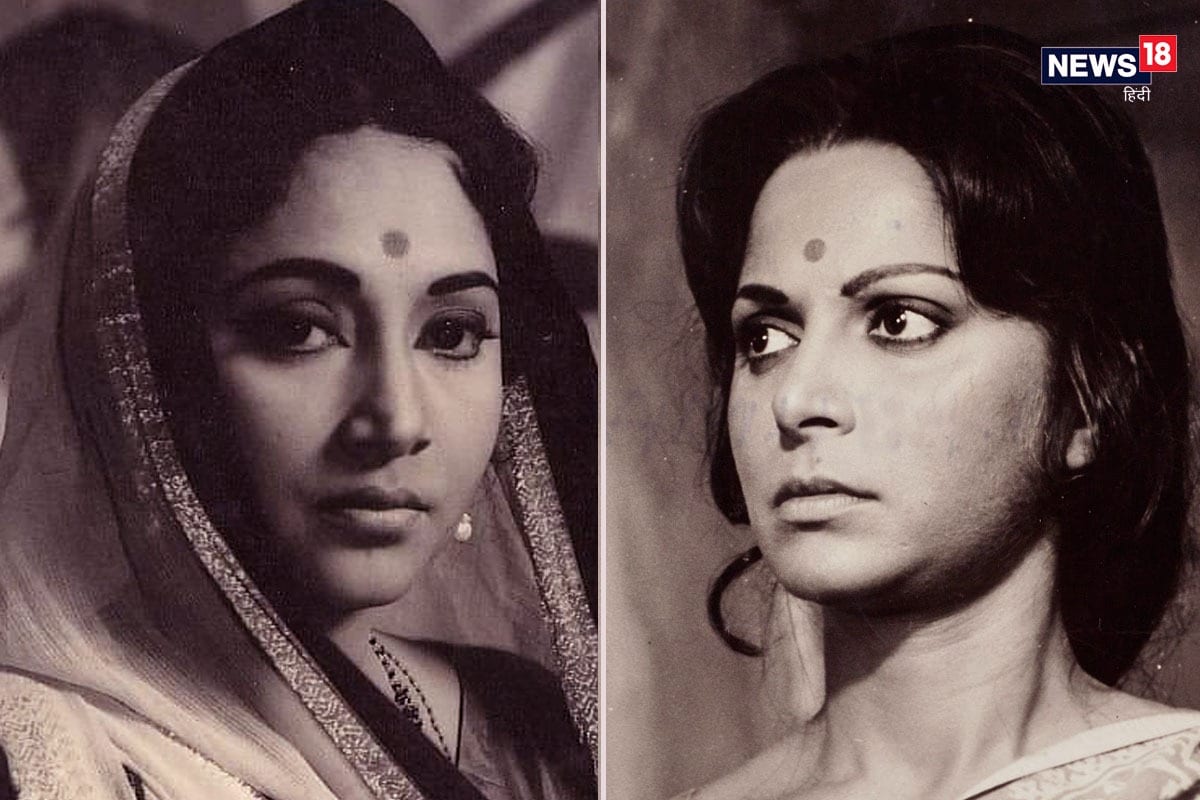 Wife had separated from Guru Dutt
In the world of cinema, tales flew to the extent that Guru Dutt changed religion for Waheeda and got married. Hearing the news of her husband's affair, Geeta started living separately from Guru Dutt with her children, after the wife's departure, she made alcohol, cigarettes and sleeping pills an important part of her life.
Wahida also distanced herself from Guru Dutt after seeing the house being broken.
On the other hand, Wahida had also distanced herself from Gurudutt's house after seeing the demolition. The yearning and loneliness to meet his children was hollowing the Guru from within, because he was unable to do anything to meet them.
Guru Dutt was eager to meet his daughter
According to the BBC report, on October 9, when his friend Abrar Alvi went to meet him, Guru Dutt was drinking. Meanwhile, he had a fight with Geeta Dutt over the phone. He wanted to meet his two and a half year old daughter and Geeta was not ready to send her to him. Guru Dutt gave him an ultimatum in a state of intoxication, 'Send the daughter or else you will see my dead body.' At one o'clock in the night, both had dinner and then Abrar went to his house. The next day in the afternoon, he got a call that Guru Dutt was ill.
Guru Dutt often used to talk about the ways of dying
When he reached his house, he saw that Guru Dutt was lying on the bed wearing a kurta-pyjama. A glass was placed on the table next to the bed, in which there was still a little pink liquid left. Out of Abrar's mouth, Guru Dutt has killed himself. People asked how do you know? Abrar knew, because he and Guru Dutt often talked about ways to die.
Read Hindi News online and watch Live TV News18 on Hindi website. Know news related to country and abroad and your state, Bollywood, sports world, business.