Mumbai. bollywood actress Kangana Ranaut On International Yoga Day, his sister Rangoli Chandel The picture has been shared. Kangana has told through Rangola's picture how important yoga is for life. He wrote that whatever be the disease, yoga is the medicine of every merge. Earlier, Kangana shared some pictures of her parents, brother Akshat and sister-in-law Ritu doing yoga.
Sharing the picture on your official Instagram Kangana Ranaut Sister wrote, 'Rangoli's yoga story is the most inspiring, a mad lover threw acid on Rangoli when she was barely 21 years old … had third degree burns, almost half the face was burnt, one eye He had lost his light, one ear had melted and the breast was also severely damaged. Rangoli had about 53 surgeries in two-three years, but that too was not enough.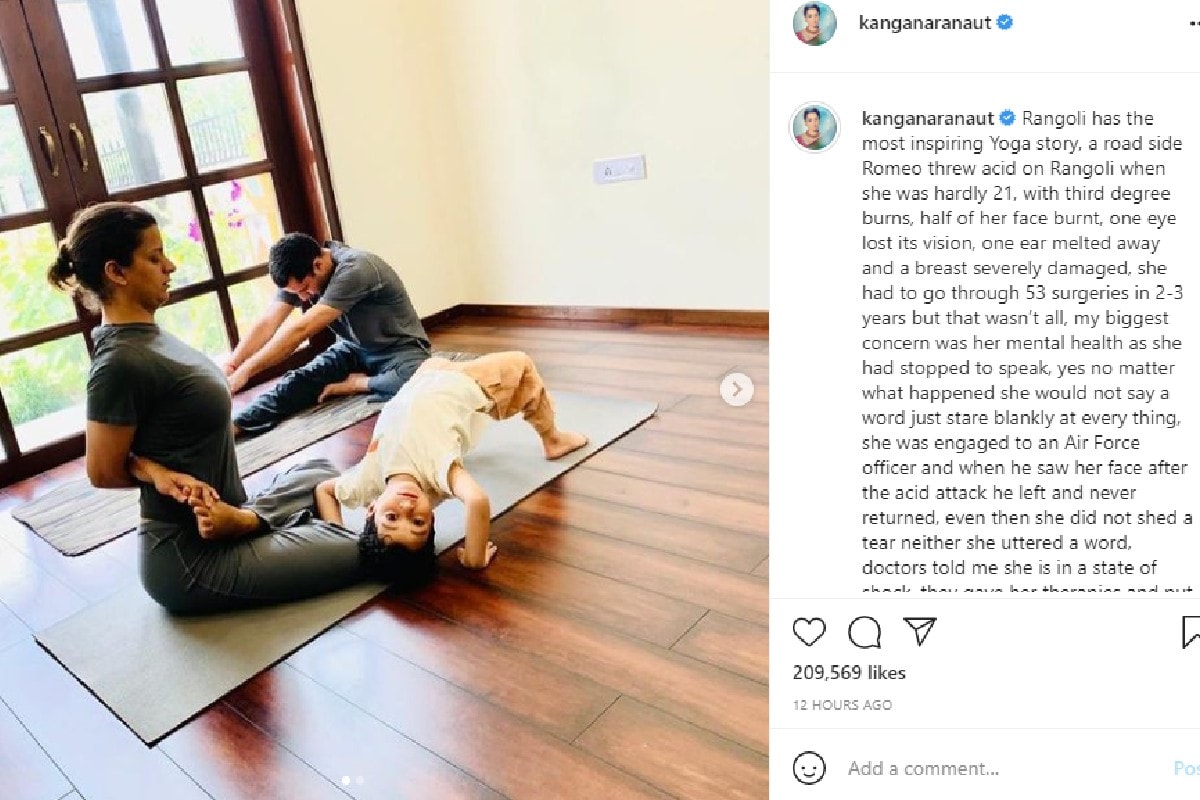 Kangna further writes, 'I was most worried about her mental health, because she had stopped speaking… Yes, whatever happens, she did not say a word, just kept looking at things. Rangoli was engaged with an Air Force officer, but when she saw Rangoli's face after the acid attack, she never came back to him. But even then Rangoli did not even have a tear in her eye, nor did she say a word.' Kangana further wrote that I wanted her to talk to me no matter how, so I started taking her with me everywhere, here Even for the yoga class, he started doing yoga with me and I saw an amazing transformation in him. Not only did she start reacting to her pain and my bad jokes, but her eyesight also started coming back. Yoga is the answer to every question.