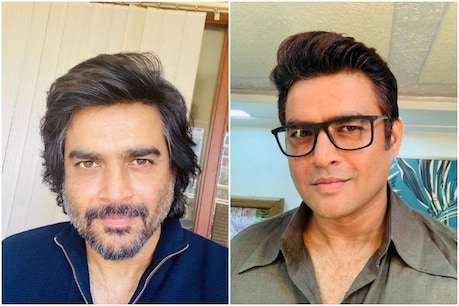 R Madhavan captivated people's hearts by playing the role of Maddie in 'Rehna Hai Tere Dil Mein' (Photo Credits: [email protected])
Today is R Madhavan's birthday. On this occasion, the fans of the actors are congratulating them a lot. He is known for films like 'Rang De Basanti', 'Ramji London-Wale', '3 Idiots', 'Tanu Weds Manu', 'Tanu Weds Manu Returns'.
New Delhi: Bollywood actor Ranganathan Madhavan (R Madhavan) was born today i.e. on 1st June 1970 in Jamshedpur, Jharkhand. Today there are millions of fans of this actor, but there was a time when he used to worry about whether he would get married or not. Actually, he was upset because of his dark complexion. According to the news, once Madhavan had mentioned this. The shy natured Madhavan had told that when my wife Sarita was my student, then one day she asked me to go on a date.
Taking a dig at the old memories, the actor had further said, 'I was dark in complexion and I didn't know if I would ever get married or not, so then I thought it was a good opportunity and I accepted the offer. Madhavan comes from a Tamil family where education is given more importance. Despite this, he failed in 8th. Somehow he got admission in the engineering college of Kolhapur.
Madhavan wanted to make a career in films. He started work with a TV serial 'Banegi Apni Baat' which came in 1996. In the same year, Madhavan also did a role in Sudhir Mishra's film 'Is Raat Ki Subah Nahi', for which he was not even given credit. Then in 1997, Madhavan auditioned for Mani Ratnam's film 'Irular', but Mani Ratnam rejected him saying that he was not fit for the role.
After much effort, he appeared in Gautham Menon's film Rehna Hai Tere Dil Mein in 2001. He settled in the hearts of people by playing the role of Maddie. Madhavan was also awarded the Screen Award for this film. After that he never needed to look back.