It is necessary to start work in the industry – Bhumi Pednekar. (Photo Credits: bhumipednekar/Instagram)
After the lockdown in Maharashtra, permission has been given to shoot films. Bhumi Pednekar is also shooting for the film 'Raksha Bandhan'.
Mumbai: 'Pati Patni Aur Woh' fame actress Bhumi Pednekar Very happy to get permission to shoot films. The film industry has got permission to shoot in Mumbai with the following Corona guide line. On the start of the shoot, Bhumi has also started completing the shooting of her upcoming film 'Raksha Bandhan'. Along with this, Bhumi has appreciated the vaccination campaign. Now there has been a decrease in Kovid-19 cases in Mumbai, only after which the decision to unlock has been taken.
Bhumi Pednekar was eager to come on the sets. She considers herself lucky when the shooting of films starts in Maharashtra. The actress says that the industry has been going through a very difficult time since last year, the pandemic has pushed it to the brink. As soon as the news of shooting started in Mumbai, Bhumi Pednekar wrote in a post on Instagram, 'Bye-bye pajama, ready to start life again'.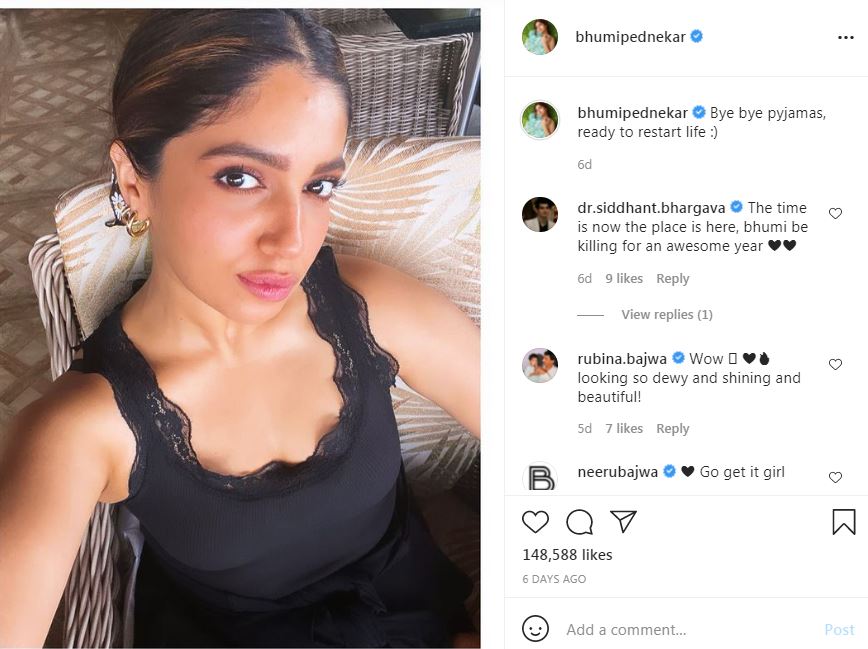 (Photo Credits: bhumipednekar/Instagram)
Talking to the media, Bhumi Pednekar said about the vaccination campaign that 'vaccination will be helpful in reducing the risk. This will benefit those working on the daily wages of our industry. He and his family will get financial help when the business starts. I sympathize with these families because these people have suffered the most in the lockdown. Well-known filmmakers of the film industry Aditya Chopra, Karan Johar and Farhan Akhtar have started a vaccination campaign. Apart from these, many people are trying to make everyone immune so that the shooting sets are safe. Bhumi said that 'the best thing for the vaccination of the people of the film fraternity is that industry leaders are coming forward, as it is the need of the hour. We work together so safety is the first priority for every person.