Mumbai:
Bollywood actress Athiya Shetty is in discussion these days about the news of her relationship with cricketer KL Rahul. It is discussed that both are dating each other for a long time. Both often share pictures of each other on their respective social media handles and once again something similar is being seen. Athiya Shetty and KL Rahul have shared a picture from their respective Instagrams, which has created a storm on the internet among the fans of both.
Seeing the photos, most of the users are wondering whether the two are together in England. Actually, he is in England with Team India for the World Test Championship. At the same time, Athiya and her brother Ahan Shetty are also in England. Recently, KL Rahul shared his photo with Athiya Shetty's brother and now KL Rahul and Athiya have shared their photos with a common friend.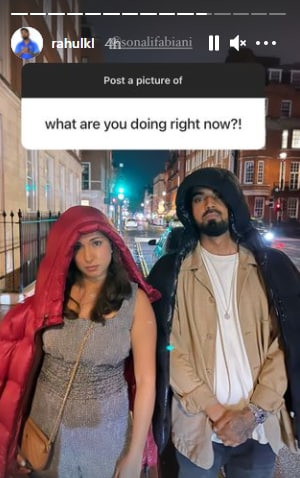 KL Rahul with friend. (Photo Credits: Instagram: @rahulkl)
This picture of both is in the discussion among the fans. Let me tell you, this woman, who is seen with Athiya and KL Rahul, is Sonali Fabiani, who is the founder of Ultri: Gifts That Matter, an NGO. Seeing the photos of both the celebrities with the common friend, their discussion has started everywhere. While sharing their pictures, users are talking about being in a relationship.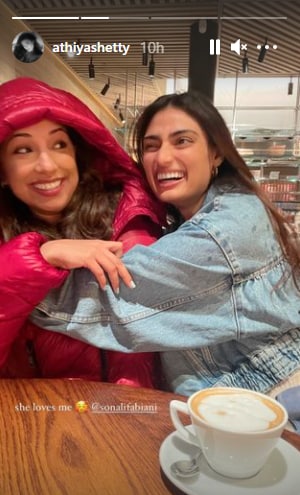 (Photo Credits: Instagram: @athiyashetty)
Fans say that Athiya Shetty and KL Rahul have been in a relationship for a long time. However, they have not officially confirmed dating each other. Both often share photos with each other on their social media accounts. On Wednesday, Athiya shared some stylish pictures with the cricketer, which went viral.