New Delhi:
After living together for 15 years, Aamir Khan and Kiran Rao announced their divorce by issuing a statement on July 3. The couple, who met for the first time on the sets of 'Lagaan', got married in 2005. The two worked together in many successful films including 'Peepli Live', 'Delhi Belly' and 'Dangal'. This announcement of the couple has shocked the film industry and the audience, including Aamir Khan's close friend Amin Hajee.
Talking about the couple's decision, Haji says, "My family knew about this for some time now, but Aamir and Kiran have decided to announce it today. As we have told that he is with son Azad in Kargil. Actually, Kiran sent me a picture this morning. I showed it to my family and told them that they are still together, but their marital status has changed.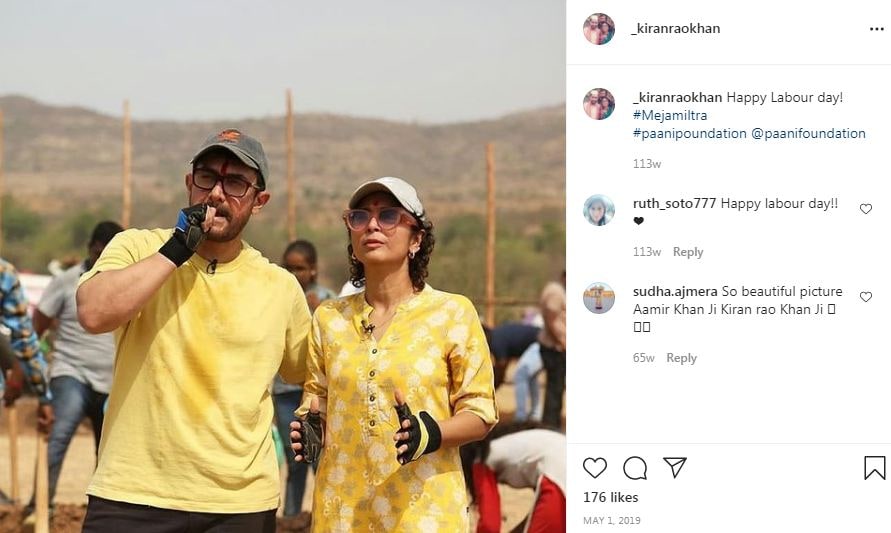 (Photo Credits: Instagram/_kiranraokhan)
Haji further said that he had tried to talk to the couple to see if things could improve again. He says, 'Aamir was the best man in my marriage and I was the best man in his marriage. So this is our personal loss. We sat together and discussed it, but as I said these people don't take any decision until they understand it well. I couldn't convince them that you can't do this, but I wish I could. I respect both of them and their decision. I know it was a heartbreaking decision for him too. I am really heartbroken and I told my wife that this is a big loss for me. Sometimes two good people are not made to be together.
Haji, who is saddened by the couple's decision, wants them to stay strong together. He further says, 'Aamir and Kiran are intelligent. Together they are a wonderful team, having achieved many successes on the personal and professional front. We have to respect them, love them and accept this decision without raising any questions. I pray for their happiness and wish they stay together forever.